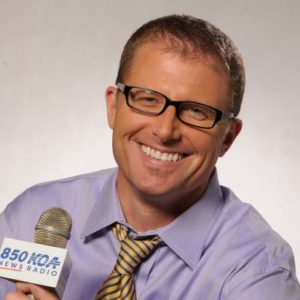 Steffan Tubbs
President/CEO & Founder
Bio
STEFFAN TUBBS is best known in Colorado as the current co-host of Colorado's Morning News on KOA NewsRadio in Denver. Overall, Steffan has more than 26 years of news experience and is a four-time winner of the Edward R. Murrow award for national reporting. Steffan has funneled his passion for fair, honest reporting into Mountain Time Media and making Documentary Films That Matter.™ His first 3 films, Life, Liberty & Resilience, Droughtland, and ACRONYM: The Cross-Generational Battle With PTSD, all have been critically acclaimed and created amazing engagement opportunities within Colorado and Nationally.
In addition to his radio experience, Steffan has spent more than six years as a national correspondent with ABC News based in Los Angeles, and nearly two years as a reporter/anchor for Fox5/WNYW-TV in New York City before moving back to Denver in 2005. Steffan hosted Studio 12 on Colorado Public Television for eight years. He has covered the Oklahoma City bombing and subsequent trials, Columbine, 9/11 recovery from Ground Zero, the Virginia Tech and Aurora Theater shootings and every type of natural disaster – fires & hurricanes, floods & earthquakes, drought & tornadoes. Sports coverage has included Super Bowls, World Series' and NBA & Stanley Cup Finals.
In 2012, Steffan published his first book Life, Liberty & Resilience – the story of a segregated WWII Iwo Jima veteran who grew up in rural Mississippi. His first film of the same title was released in 2013. In 2014, Steffan's second film Droughtland was released to critical acclaim. His latest film, ACRONYM: The Cross-Generational Battle With PTSD has garnered overwhelming support in Colorado and Nationally, including a private screening on Capitol Hill for the House Veteran Affairs Committee.
Steffan is a frequent contributor to the Fox News Channel and ABC News. He is a proud supporter of our military and was twice embedded with U.S. troops in Iraq (2006 & 2010.) In both 2010 and 2012, he assisted WWII veterans back to the island of Iwo Jima. He ends his show daily by reminding us to Remember Our Troops.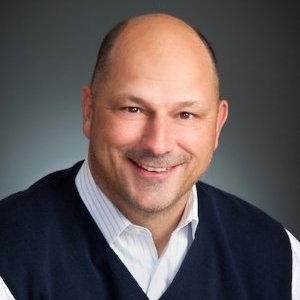 Bio
JIM FASONE, CEO of Mountain Time Media Partners (MTM), has more than 25 years experience as an entrepreneur and executive in various leadership capacities building businesses within the healthcare, financial services, and technology industries.
Jim's expertise includes identifying, developing, and deploying unique market strategies while building an appropriate path for success amidst typically crowded and fluctuating marketing conditions.
His current endeavors include the following roles:
Leading a social media and mobile marketing platform called 

Leverage Social Media

;

Business Manager for baseball training facility,

Bardo's Diamond Sports

;

Interim Chairman for non-profit organization called the

Center for Comprehensive Films;
Past Projects Include:
Healthcare technology company with unique proprietary app allowing healthcare employees to participate in improved patient safety and hospital quality.

Technology company with proprietary software program that allows employers to identify and close the gap between current and optimal employee performance

Consumer driven healthcare technology company focused on increasing healthcare cost and quality transparency

Non profit organization focused on raising public awareness of sepsis and assisting hospitals in lowering their sepsis mortality rates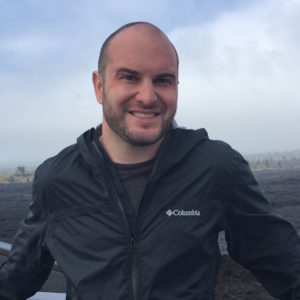 Aaron Rosenbaum
Senior Production Coordinator
Bio
Aaron Rosenbaum is a native Coloradan, born and raised in the foothills of Colorado Springs, CO. He studied theater and economics at Colgate University where he graduated with degrees in each. While at Colgate, Aaron wrote and directed The Lemierre Syndrome, documenting a man's battle and triumph with a deadly illness. Since College, Aaron has been a founding member of multiple Colorado-based businesses including Experience Local, a provider of online marketing and web design solutions and BuyWell Coffee, a fair trade, organic coffee company.
Doing good in the world through social entrepreneurship has been the driving force throughout Aaron's career. With Mountain Time Media, Aaron exercises his passions for storytelling and community through client interaction and media production.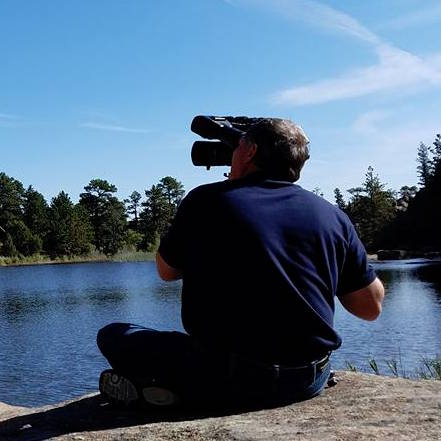 Doug Hanes
Chief Videographer/Editor
Bio
DOUG HANES has been a leader in the film and video production industry for more than 36 years. He serves as the President of Transtar Entertainment Company, Inc., a full-service film and video production company based in Denver, Colorado since 1982. You can learn more about Transtar Entertainment by visiting their website at www.TranstarFilm.com.
Doug brings a specialized shooting style and detail-oriented approach to each project. His formal training in film production and photography creates visually beautiful and technically-accurate films and videos. Doug has been honored with numerous industry awards for creativity and production excellence from national and international competitions.
For Mountain Time Media, Doug has served as producer, co-writer, videographer and editor on Droughtland andACRONYM. Both projects have received numerous accolades for their visual story-telling and creative editing.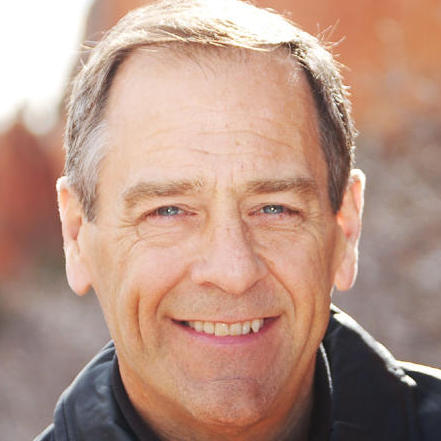 Pat Woodard
Senior Script Supervisor

Bio
PAT WOODARD is a natural storyteller. He's won more than 100 regional and national awards for storytelling excellence, including a dozen EMMY awards.
Pat has produced, written, hosted and narrated award winning documentaries that have taken him around the world for national and international networks including the National Geographic Channel, Fox Sports, the Discovery Channel, PBS and others. He has traveled the world on incredible story assignments, capturing the images and voices of people in myriad settings.
Pat's work engages audiences across multiple media platforms as a regular travel columnist for AAA's EnCompass Magazine and through his unique daily radio newscasts on850 KOA and 630 KHOW in Denver.
Pat is the Senior Script Supervisor with Mountain Time Media, LLC.